La Galerie du Génie has been designed as a gallery but also lends itself to other than artistic events. It is housed in an architectural gem of a historic building, originally dating back to the 18th century.
Its strategic location in the heart of the city, with a massive 602 m2 (nearly 6,500 sq ft) of floor space available, makes it the perfect setting for exclusive events, such as wedding celebrations and corporate functions. The space can also be adapted for events such as art exhibitions, local markets and concerts, and even for more intimate events like birthday parties.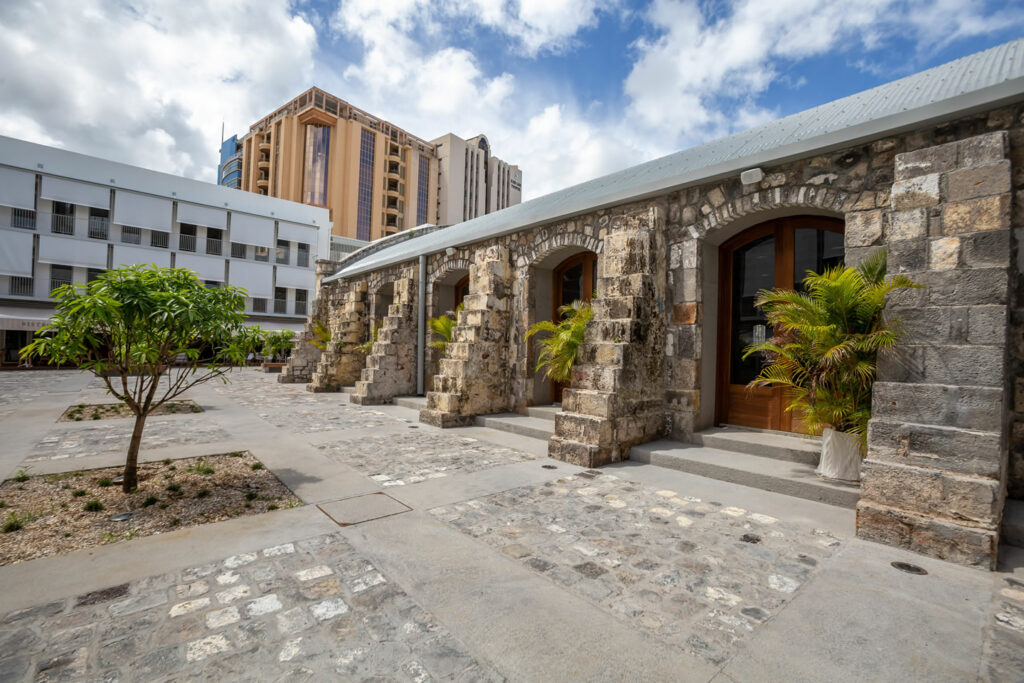 Offices
EDITH is not only a great place to eat, shop and relax – it could also house your next office.
We are happy to welcome both established and new organisations and businesses, convinced that our lively and exciting environment will contribute to the development of your business and that you will soon be reaping the benefits of being part of our community.
Contact Us:
Phone number: (+230) 213 7695
Email: info@lavastone.mu