Monday
10:30 AM

-

3:30 PM
Tuesday
10:30 AM

-

3:30 PM
Wednesday
10:30 AM

-

3:30 PM
Thursday
10:30 AM

-

3:30 PM
Friday
10:30 AM

-

3:30 PM
Saturday
10:30 AM

-

3:30 PM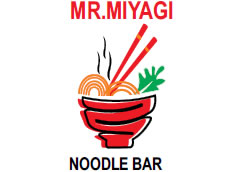 Mr Miyagi's Noodle Bar is a very convenient spot for meeting up with friends and family at lunchtime to enjoy delicious food.  The specialty is very tasty mine bouille, always made from fresh and good quality ingredients.
For visitors, mine bouille is a favourite Mauritian dish of Chinese noodles that Mr Miyagi's team tops up with either tasty char siu (Cantonese-style barbecued pork) or slices of teriyaki chicken.
The menu is by no means limited to mine bouille. One of the other specialities is dim sum – traditional Chinese small plates of dumplings and other snack dishes.
Offices
EDITH is not only a great place to eat, shop and relax – it could also house your next office.
We are happy to welcome both established and new organisations and businesses, convinced that our lively and exciting environment will contribute to the development of your business and that you will soon be reaping the benefits of being part of our community.
Contact Us:
Phone number: (+230) 213 7695
Email: info@lavastone.mu